In the heart of August, SFCEE embarked on yet another remarkable weekend retreat, uniting couples from various corners of California for an experience that would shape their paths to enduring love and lasting connections. Our Marriage Prep Retreat, held on August 12-13, 2023, was nothing short of a resounding success, and we're excited to share the heartwarming highlights with you.
A Melting Pot of Love and Bonding
Drawing participants from both near and far, this retreat brought together 10 vibrant couples who hailed from diverse locations such as San Francisco, San Mateo, Grover Beach, Santa Rosa, Lodi, Merced, and Turlock. Their backgrounds may have varied, but they all shared a common goal: to nurture their relationships and lay the groundwork for a lifetime of love.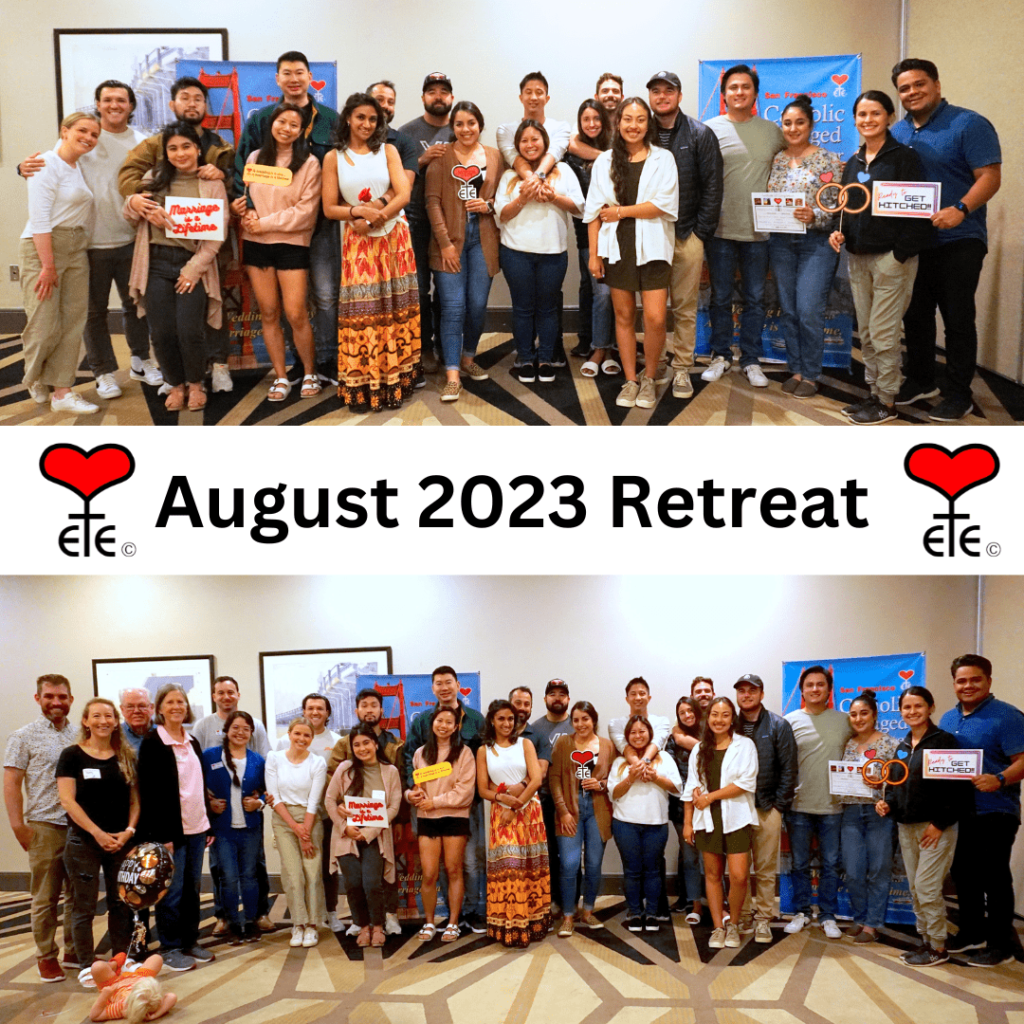 A Blend of Fun and Purpose
Our August attendees were truly a fun-loving bunch, creating an atmosphere filled with laughter, camaraderie, and shared experiences. From engaging sessions to meaningful discussions, the retreat was an immersive journey where couples explored topics that helped them set a strong foundation for their respective relationships.
Creating Connections Beyond Graduation
What set this retreat apart was the profound connections that were formed, both during and after the official program. Most couples chose to extend their time after graduation, engaging with our dedicated volunteers to discuss their experiences, share insights, and show their appreciation for the weekend retreat. This spirit of connection and community exemplifies the essence of SFCEE.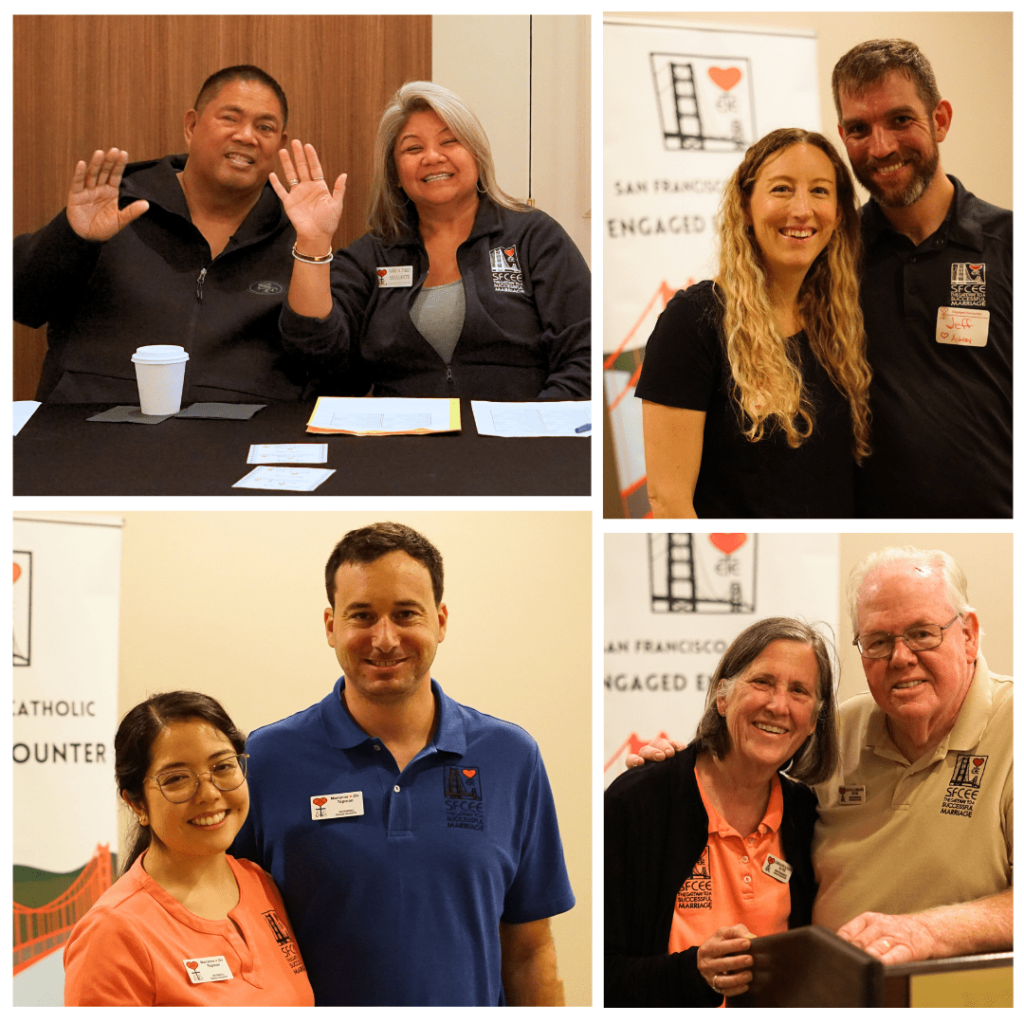 The Pillars Behind the Scenes
Every successful retreat is a culmination of collective effort, and we're deeply grateful to Maria and Tommy Escalante. They served as our dependable sign-in couple, ensuring smooth proceedings from the early Saturday morning.
Embracing Intimacy for Greater Impact
The smaller group size of this retreat, while unintentional, turned out to be a beautiful blessing. With 10 couples, the setting became more intimate, allowing for deeper conversations and personal interactions. Our volunteer presenters, the dynamic trio of Lorraine and Dave, Ashley and Jeff, and Marianne and Ziv, found it even easier to connect with each couple individually.
An Unexpected Addition: A Little Bell Ringer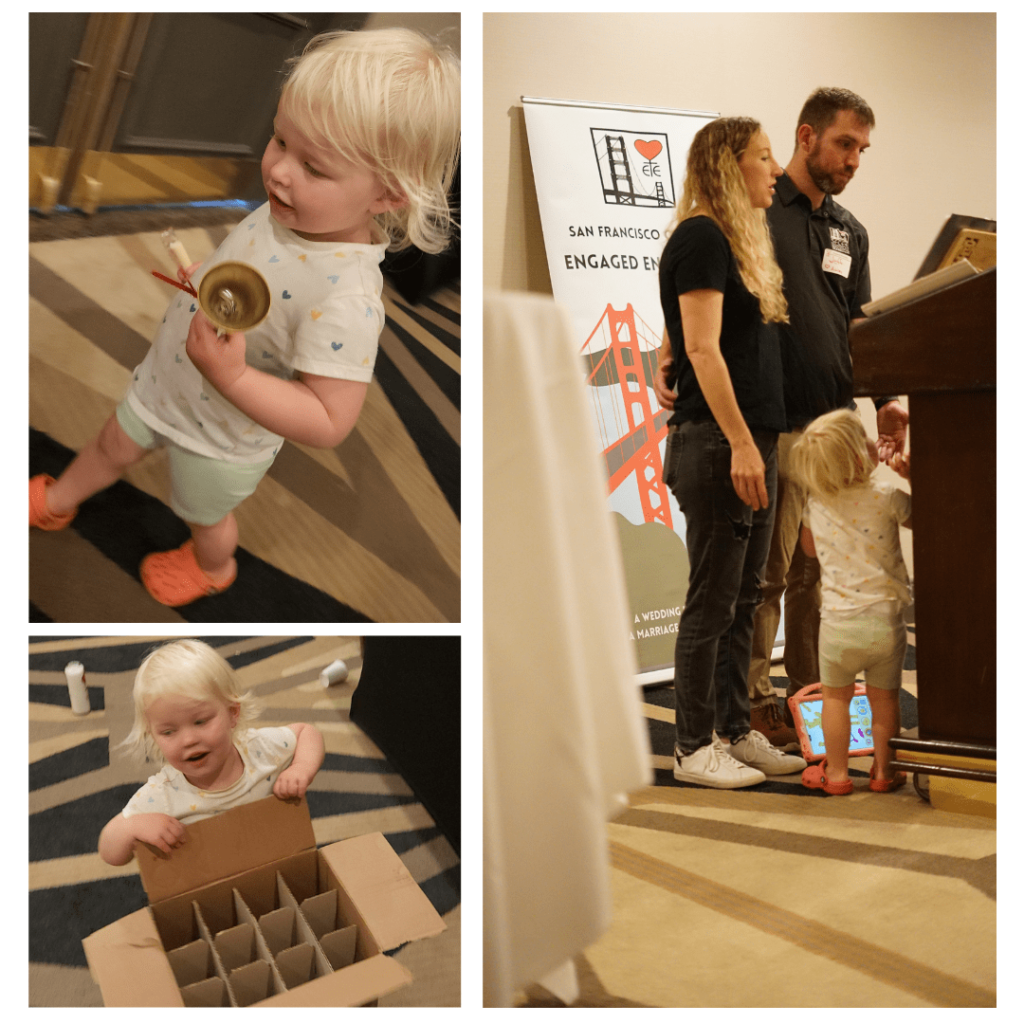 During this August retreat, an unexpected but heartwarming addition joined our group. Jeff and Ashley's daughter "N" stepped in at the last minute when her babysitter plans fell through. Far from being a distraction, her presence was a delightful enhancement. The couples warmly welcomed this extra pair of little hands, as she took on the role of the official bell ringer with enthusiasm. Throughout the weekend, "N" proved to be a trooper, bringing her own charm and joy to the retreat experience.
Missing Pieces of the Puzzle
Though Carol and Luis Aguilar couldn't join us on this particular occasion, their presence was felt in spirit. We eagerly anticipate their participation in a future retreat, where their unique insights will undoubtedly enrich the experience.
A Glimpse Into the Future: October 14-15 Retreat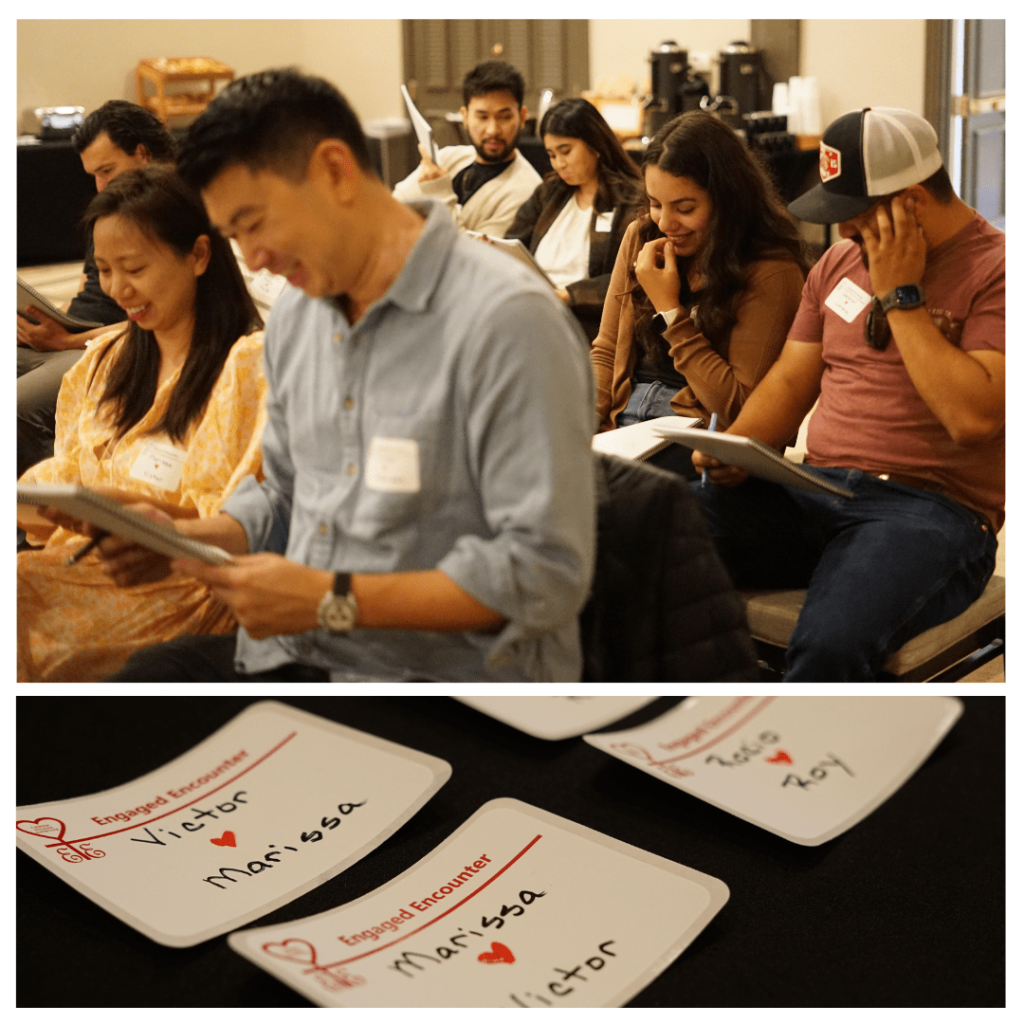 As we bid adieu to the August retreat, we're excited to share that our last retreat of 2023 is on the horizon. Mark your calendars for October 14-15, and join us for an immersive weekend that promises growth, connection, and preparation for a strong marital journey.
🔗 Ready to embark on this enriching experience? Reserve your spot today: https://sanfrancisco.engagedencounter.com/reservations/
This retreat is open to couples of all backgrounds, transcending religious boundaries. In fact, even couples who have already been married for over a year have found immense value in our retreat, as shared in their glowing Yelp reviews. This testament underscores that our retreat isn't just for engaged couples; it's a resource for anyone committed to building a solid foundation for a thriving marriage.
Join us in October and prepare to shape a future filled with love, understanding, and shared dreams. We can't wait to welcome you!